Sony announced their 4k TVs earlier this month (Jan '13) at CES (Consumer Electronics Show) and I've only had the chance to read about it and look at screenshots of the video quality. It's difficult to understand quality only by reading about it. It's like someone trying to describe scenery to you. It's only as good as your imagination and the person describing it. So since I'm already in Singapore this week, I decided to go Sony store hunting so I can see it for myself.
What was supposed to be an easy task turned out to be a little bit more complicated. After I was done with all my engagements for the day I went to the Sony Store at Isetan Orchard around 530pm only to be greeted by this: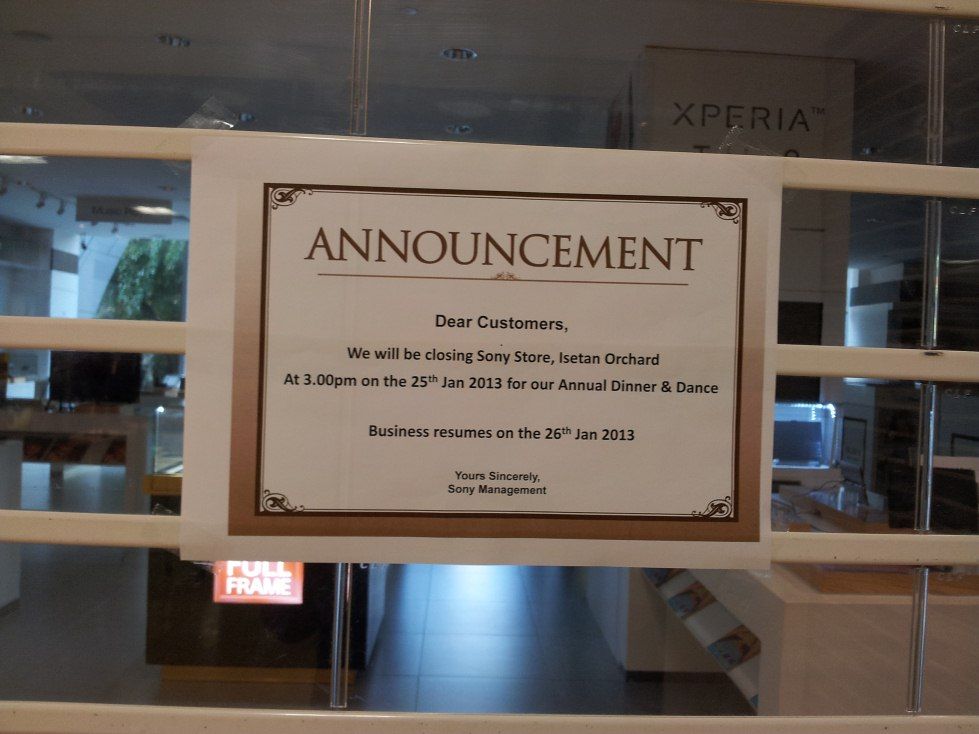 Bummer. So I went to see where the other Sony shops were. There's one in Bugis area, so just when it happens that I was there later in the evening I decided to go have a peek:
Fail. So the next day I was able to go back to the Orchard store which was open. I sat on the couch in front of the 4k display and I was not disappointed. I'm also somewhat of a Sony fanboy when it comes to my games so I also took the chance to look at the latest PS3 iteration as well as the 3D displays.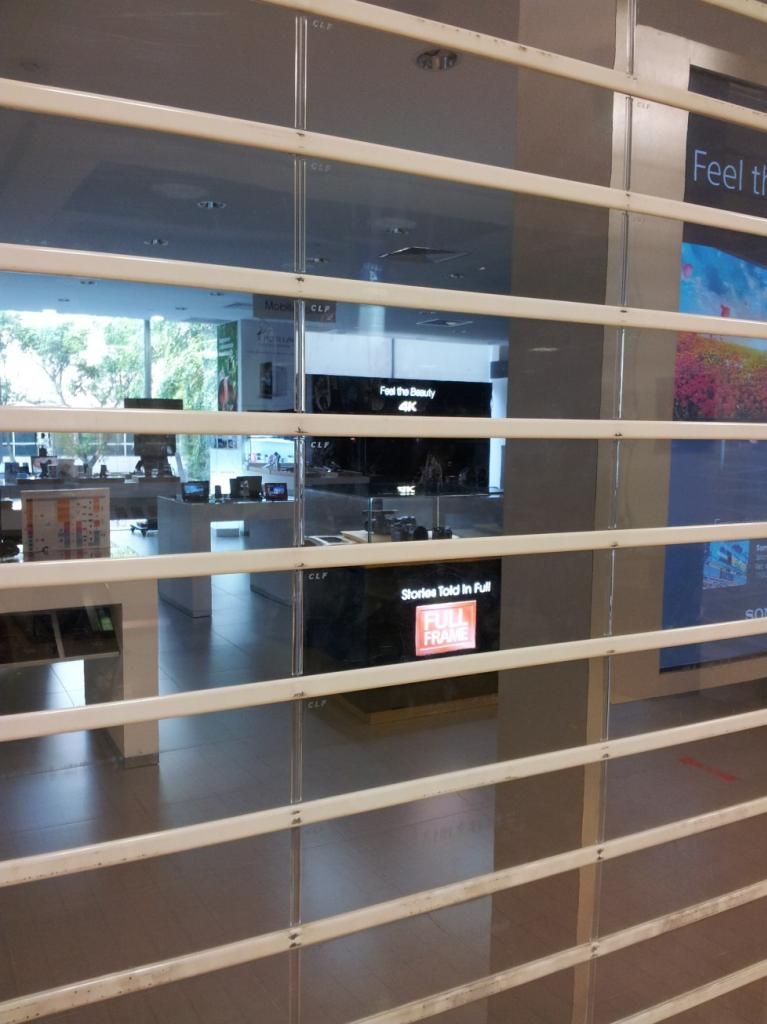 Please let me see you