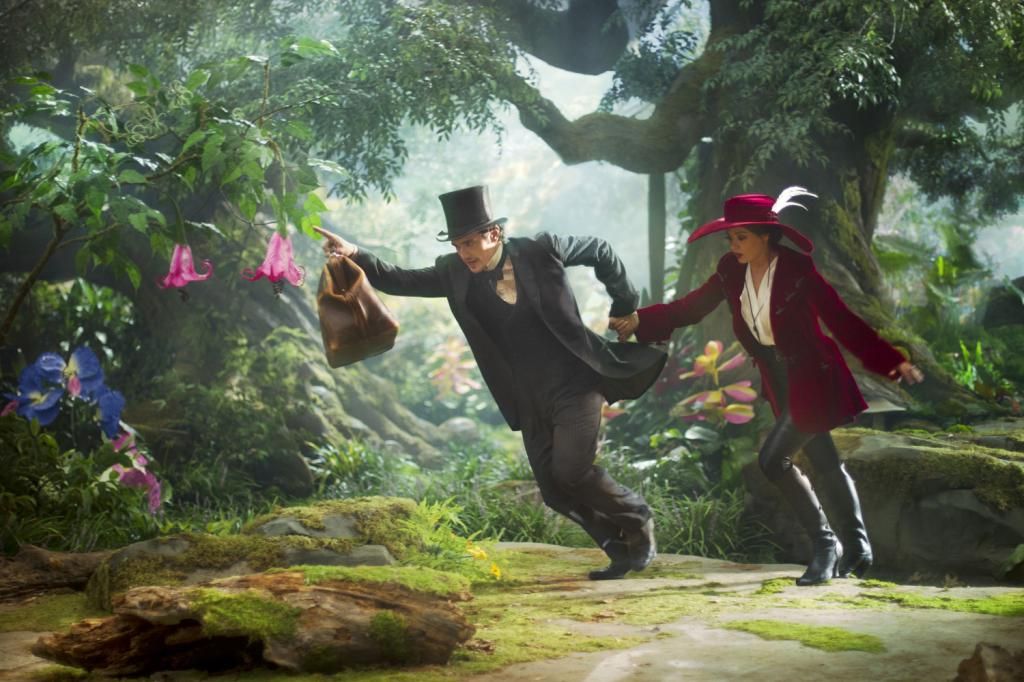 Oz the Great and Powerful is an origins story for the famous classic, Wizard of Oz.
I was totally sold on this movie the moment I heard that Sam Raimi was directing it. I tried my best not to watch any of the trailers in hopes of being surprised. And I wasn't disappointed.
Plot
This movie tells the
tale on how
Oz or Oscar Diggs (played by James Franco) who starts out as a rip-off magician and womanizer transforms into
the great wizard of Oz. Similar to the original, it takes a tornado to transport our hero to the land of Oz. He then meets iconic characters like the witches, Theodora (Mila Kunis), Evanora (Rachel Weisz) and Glinda (Michelle Williams). If you know these names then you'll already have an idea how the story plays out. Along the way, he also meets some other characters like the flying monkey, Finley and the porcelain doll, China Girl that will travel with him on his journey.
Characters
Each member of the cast plays their roles excellently. James Franco does a great job of playing the role of Oz. He plays the role of reluctant hero turned savior pretty well. Mila Kunis and Rachel Weisz played their witch roles very well, you can see the transition of how they came to become their "Wizard of Oz" selves. I especially liked Michelle Williams portrayal of Glinda since it is so different from when I last saw her in Marilyn.
Of course any Sam Raimi film won't be complete without mentioning my favorite actor in Bruce Campbell. He still still makes an appearance here. I was excited the whole movie waiting for him to come out.
Presentation
Sam's challenge for this movie was trying to bring the wonderful world of Oz back to life. Especially for those who had experienced the original world back then. This is done well and I would not expect any less from a Disney film. The colors of the world when it is first shown are vibrant. The world is reconstructed well.
In terms of style, it's Sam Raimi so expect a lot of first person shots, sudden zoom ins/outs, and of course ugly witches. I enjoyed every moment of these Raimi scenes.
In terms of pacing, I found this movie to be very similar to one of Raimi's past movies in Evil dead 3: Army of Darkness (starring: tadaaa, Bruce Campbell) which is one of my favorite movies so that might explain why I enjoyed this one so much. See if this sounds familiar: (spoiler: highlight if you want to read)

H
ero arrives in a strange world, hero enjoys the world, hero reluctantly tries to be the good guy, hero tries to run away, hero uses "science" to beat the enemy, hero wins.
The great Danny Elfman (MiB, Spiderman) was the one who did the music. That speaks for itself already which is awesome.
3D
The movie I watched was in 3D but I found myself taking the glasses off every now and then so I could enjoy the full colors of the scenes. The tint on the glasses sometimes blurs out the vibrancy of the colors.
Overall, Oz the Great and Powerful is a good movie that I really enjoyed. It's good for the family to watch. The older ones can go back to the world of Oz while the younger ones can experience it for the first time. Watch this movie. It's already showing in theatres.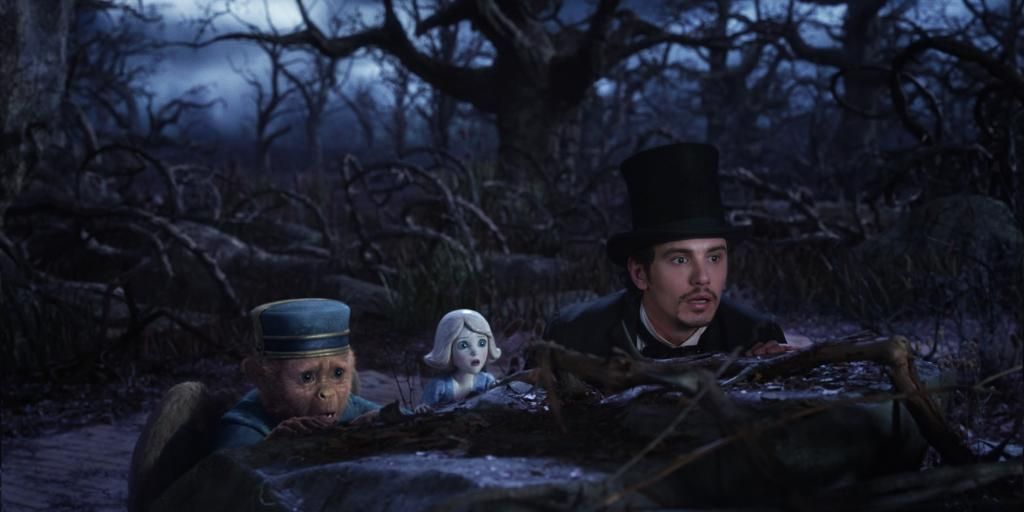 Photo credits to: Walt Disney Studios