Playstation fanboys out there. In case you didn't already know about this, Playstation Plus is a premium service for owners of Playstation devices, specifically PS3 or PS Vita. And they have having a dual promo right now which you have a little under a week to take advantage.
There is a running promo where if you purchase the 1 year subscription ($49.99), it gives you 3 additional months for free (Promo expires March 4). Great right? Now there is another promo that is running where every $50 you spend for buying whatever in the PS store gets you a $10 rebate next month (Promo until April 1). So all you have to do is buy the subscription then buy something that's worth at least 1 cent, just to make the whole $50, then you get your rebate. This is an incredibly crazy deal. You end up with a cost of less than $3 per month. Insane. For those based in the Philippines, you can
use

this process via AMEX GCash

to try and purchase credit for your PSN account.

Playstation plus is a premium service where, as long as you're subscribed, you get additional services from the Playstation Network. I've been subscribed since 2011 and I've never regretted it. Some examples of the perks you get are:
Free games – Not just 1 or 2, I'm talking like 20-30 games to date. They give these away twice a month. And as long as you stay being a subscriber, you get to keep the games. Of course, to maximize this you need to own devices within their ecosystem like the PS3, PS Vita and the upcoming PS4. If you weren't a member when a specific game comes and goes in the free list, then you don't get it any more. The thing here is that you never actually know what they're giving away. So sometimes the games on the list I already own. Sony claims that last year the free stuff they gave away was around $2,472 in value. Some of those games were Little Big Planet 2, Darksiders, Back to the future (Full season), Super street fighter 4, NBA Jam, Plants vs Zombies, Scott pilgrim, Vanquish, Infamouse 2, Trine, Far Cry... the list goes on.
Discounts – On top of some of the discounts on the games being sold, there usually is an additional discount for PS Plus users.
Early Access to games/demos – Pretty straightforward. You usually get 1 or 2 weeks access earlier to some stuff that you can brag about.
Cloud saves – This is one of the best ones. You get to pick which game save files you want to save in the PS cloud. Now I wish this feature was there a few years back when my old PS3 conked out. Now you can rest easy with the thought that your save games are "safe". For those who think this is a dumb feature and say "why not just save on a USB stick?".. Well you can. But 2 things: 1. that is too much work and 2. There are certain games that will not allow you to save on a USB stick since some people might use that to cheat in getting easy trophies.
Auto-updates – You schedule what time of day and your PS3 turns on by itself and checks for any of your games that have pending updates and downloads/installs them all. This includes system patches as well as cloud saves.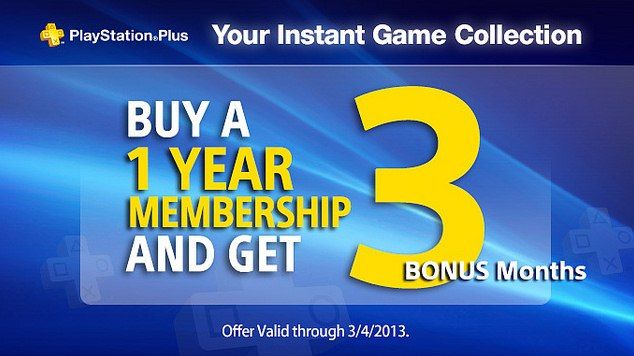 If this doesn't convince you, nothing will.