I had the chance to have lunch at the
Spectrum
hotel buffet that is in
Raffles / Fairmont Makati
last week and it was a pretty satisfying meal. But was it worth the cost?
Located at the edge of the Ayala center, the Fairmont hotel is a great location for you let your relatives or friends stay if you don't really have time (or want to) bring them around since it is directly across the Landmark and Glorietta malls. This is a fancy hotel. I usually judge a hotel initially by their staff. Not the management staff, but the general staff. And I will say that the folks that I had interacted with here are very well trained. The security guards really helped me get from my parking (which is still free) to the elevator. The folks in the lobby were also very courteous and friendly. Kudos to the management for this.
I will say though that the parking is one of the weak points of this hotel. There is close to zero signage on how to get to the hotel and the door is just a plain door without any indication that the elevator is there. Had the guards not escorted me, I would have just used the car ramp to get up.
So moving on to the actual Spectrum Buffet. There is a decent selection of food and the buffet regulars are there. I am an awesome carnivore so I will only get the food that I like.
Roast Section
: This place has a very good lineup of roasted goods. You have duck, white chicken, asado, and suckling pig. The meat also had only a little fat so it was a really good cut.
Seafood section
: These were actually on ice that you can eat cold. But I'll have none of that cold food nonsense. I had them prepare it for normal humans by cooking with butter garlic. This was very satisfying.
Someone correct me if I'm wrong here, but is it only here in the Philippines that we have them do this? I tried a hotel buffet when I was in Hongkong and when I asked them to cook this, they looked at me with a blank face.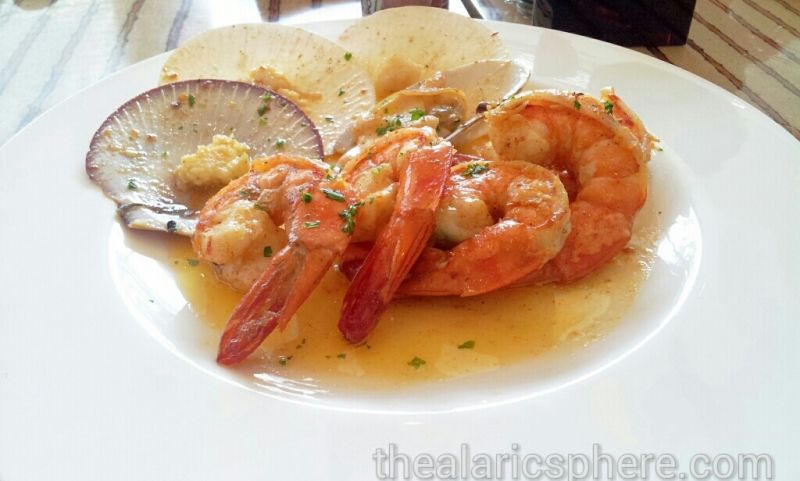 Pasta
: Their pasta is freshly made. Or at least it tastes that way. As with any pasta station, you can ask them to make whatever concoction you want. This specifically was Creamy Seafood.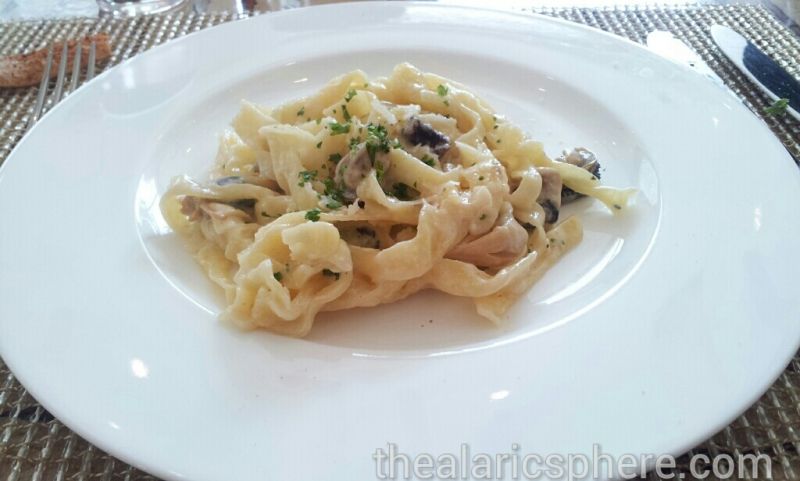 Main event
: They had a prime rib as their main event dish. I had them cook it medium rare and it was pretty good. The cook was also able to cut thin slices consistently. Not too thick, not too thin.
Cheese station
: If you're into this sort of thing, Spectrum has a wide selection of cheeses for you to nibble at. I tried as much as I could and they were all pretty good. Not the moldy ones though.
Pizza section
: You can ask them to prepare pizza for you in their brick oven. They have a menu of stuff you can order, but there's no reason why you can't ask them to prepare any type of pizza you want.
Honey section
: They have a section that serves honey that you can put in your other food. It's fresh honey harvested from these honeybees. Actual. Live. Honeybees. It's quite good. The only thing that made me uncomfortable is that the they are displayed in plain sight. I feel that it's only a matter of time before some kid breaks this and horrible things happen.
Fairmont Spectrum
, please put this behind a stronger case.
Dessert station
: This has all of the cakes and crepes. I only tried about 9 different flavors of ice cream though. They have a pretty good selection of sorbets and flavored ice creams.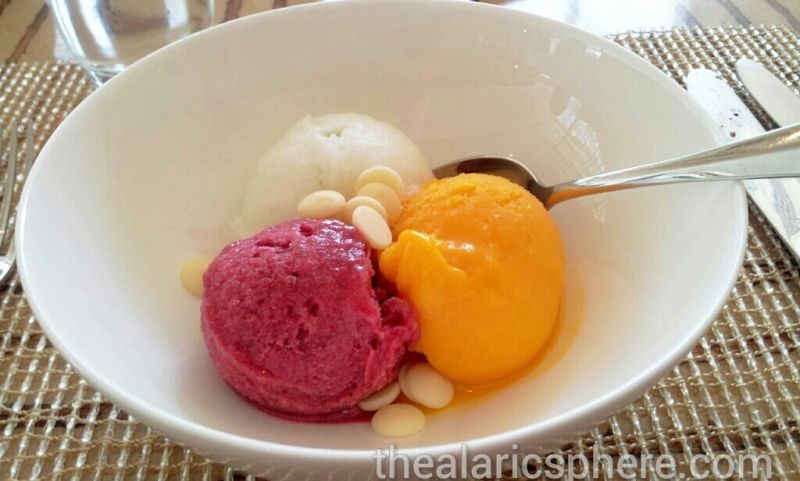 The Comparison
: I will benchmark based on other establishments that are within the same price point.
Food selection
– It has all the basic foods that you would come to expect from a hotel buffet. What you didn't see here were other appetizers like sashimi and the various Japanese rolls, then maybe vegetables which my mind just subconsciously blocks out. I was left a bit wanting for more like perhaps a wider seafood selection (e.g. lobster or tempura shrimp), and another choice in the main event section (e.g. lamb chops). There was also zero drinks offered, you could only choose from coffee or tea.
Food quality
– The quality is superb. I have no complaints on this. Everything that they have, they make sure it is done well.
Price
– This is what keeps me from fully recommending
Fairmont Spectrum
. It's quite pricey (see below for price) for the small selection. This has a tradeoff though in that there is only a few people dining, which gives off a more "relaxed" feel. I hope they have some sort of membership promo that somehow reduces the base price.
Overall
, I had a good time dining here with family. My taste buds and tummy both felt satisfied. If they had some better pricing plan, it would be even better. I would definitely come back if given the chance.
For my other food adventures,
see here
Breakfast Buffet
Php 1,450 net per person 6:00 a.m. - 10:30 a.m. Monday to Friday
6:00 a.m. - 11:00 a.m. Weekends and Holidays
Lunch Buffet
Php 1,675 net per person 11:30 a.m. - 2:30 p.m. daily
Dinner Buffet
Php 1,995 net per person 6:00 p.m. - 10:00 p.m. daily