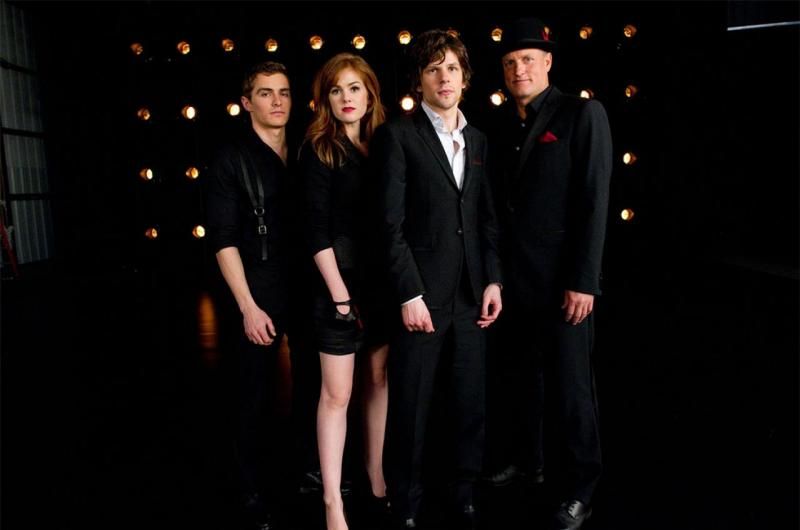 UPDATE: Movie review here
Here's a movie with an awesome cast. The trailer was initially playing while I was watching the Indiana Pacers playing beating the New York Knicks. When I saw the trailer my eyes suddenly shifted to watching this. It was Morgan Freeman's voice that got me. Then more faces started showing.
Now You See Me is about a group of illusionists who steal from banks that are miles away using magic (or illusions depending on how you look at it) during their performances and then give it to their audience after. The team is comprised of Jesse Eisenberg (Social network), Isla Fisher (Confessions of a Shopaholic), Woody Harrelson (Hunger games) and Dave Franco (21 Jump street. He's also James Franco's little bro. The FBI and Interpol then try to catch them and their team is comprised of and headed by Morgan Freeman and Mark Ruffalo.
See that cast? Who are you going to root for? I personally hope that somehow at the end Morgan and Mark were into it the whole time. Or some twist like that. I'm surprised that a movie like this has been under the radar at least on this side of the world. Hope that this gets a little bit more attention as the release date nears.
Now You See Me comes out in the US end of May. Not sure when it comes out here in the Philippines.