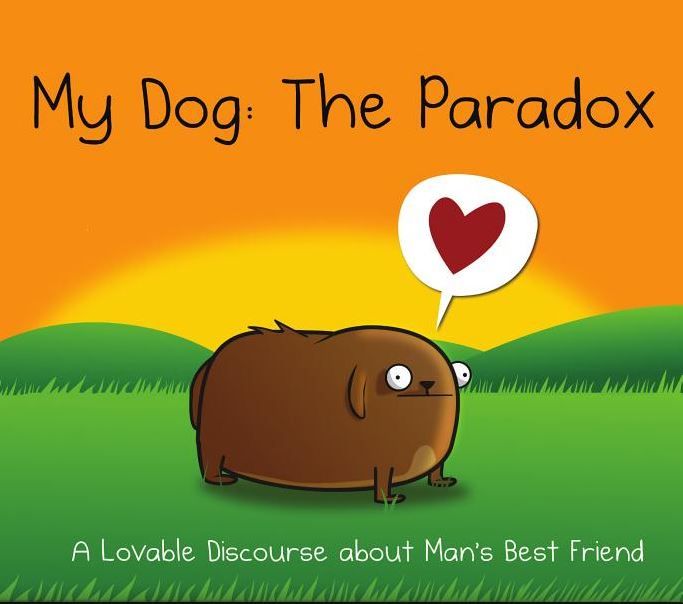 Cartoon strips are fun to read. It's even more fun when you can relate to the stuff on it. And EVEN more fun if it hits the mark. One of the cartoon strips that I just enjoy reading is the My Dog series by Matthew Inman. He writes about his funny experiences with his dog and it's just plain fun to read. This one in particular, I have read several times and I still enjoy it.
My Dog: The Paradox tells about the story of Matt's (the author) experiences with his dog. From the sound of it, you can tell a few things: 1.) He really loves his dogs 2.) He knows a lot about them 3.)He's had a few dogs. As much as I would like to fully agree with everything on his comic strip, I tried my best not to let my dog fall into some of the traps like being afraid of cats and humping things.
I especially like the art style as well. It's simple and fun to look at. It's also a very easy read that you can use it to teach a child all about dogs. Just censor the parts with curse words. Enjoy!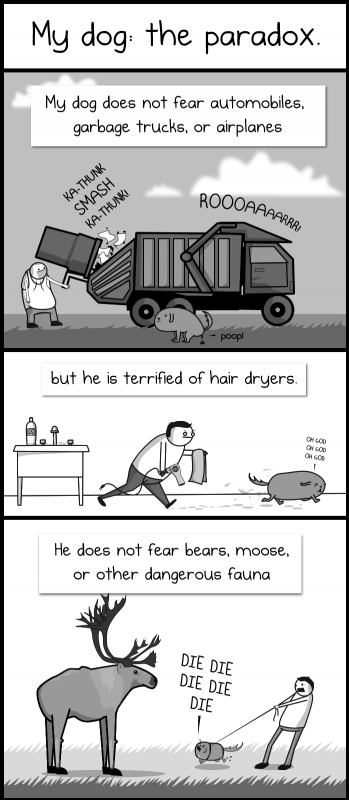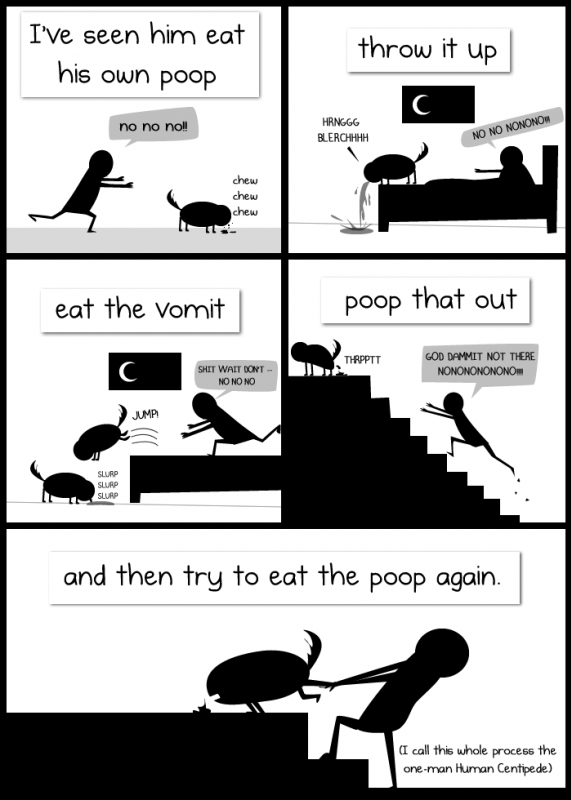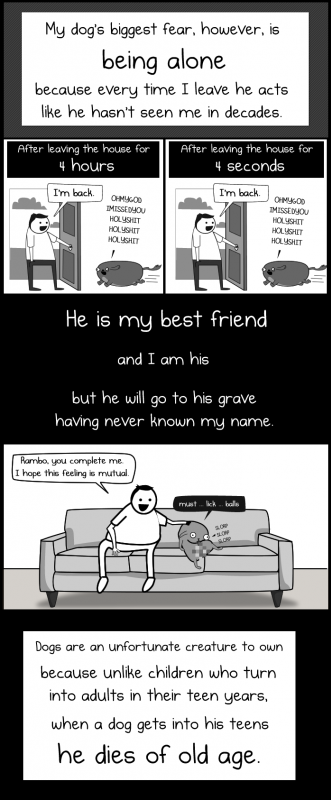 If you want to see the full comic, you can head over to
Matt's site
. Also give his facebook page a like here. If you go around the site, he has other comics he made which are also fun to read.
He also sells these stuff over at
his shop
.
If only shipping wasn't a problem here in Manila, then I would get a lot of these.